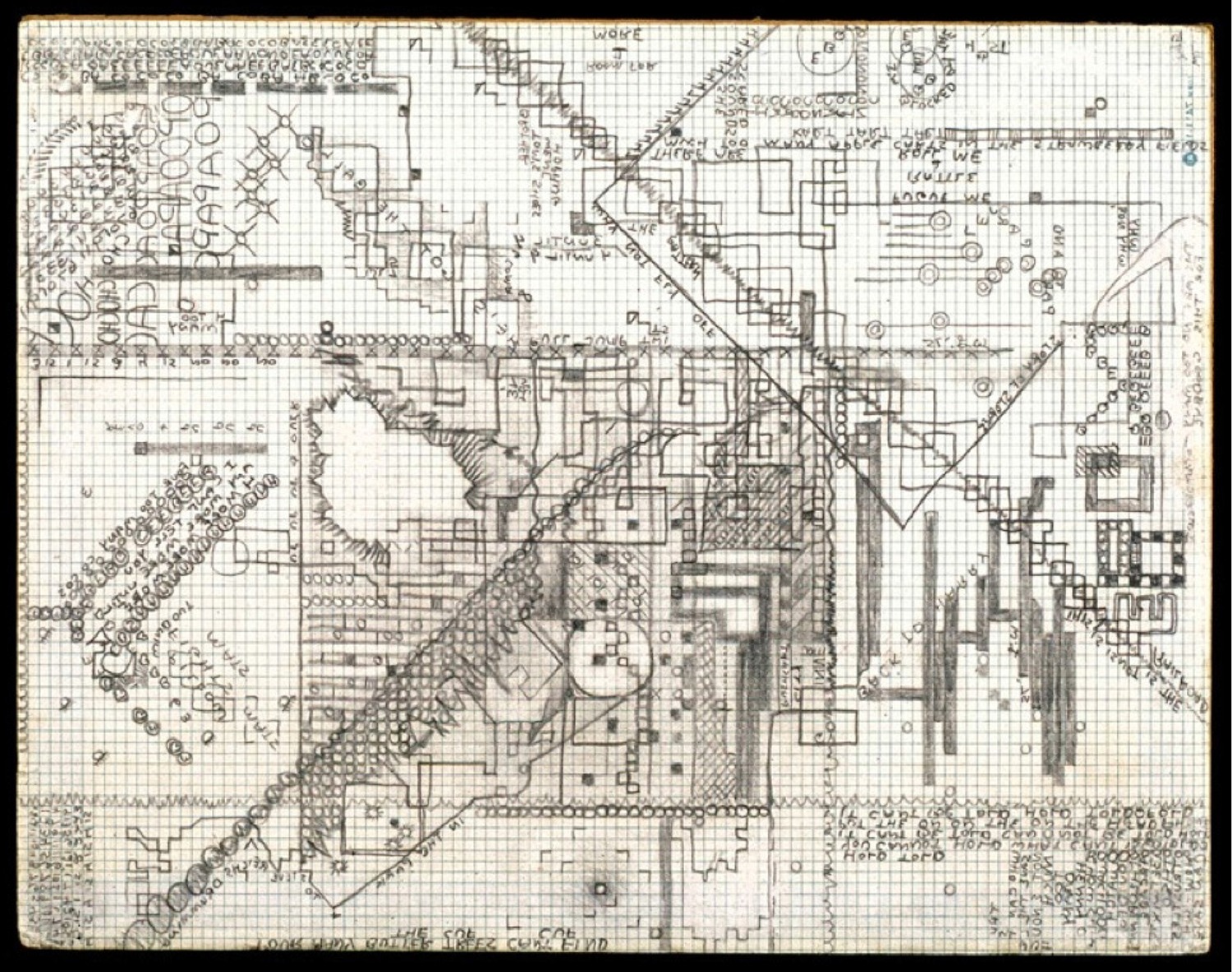 Drawing, 1975
From a 2014 interview with Warren Lehrer in Independent Publisher:
"I was a painting and printmaking major in college. On the side I wrote music and theater reviews for the school newspaper, and poetry and short stories for myself. One day I brought a stack of secret drawings to a painting teacher of mine. The intricate, puzzle-like drawings combined abstract marks, shading, letterforms and words. Leafing through the stack, my teacher shook his head and wagged his finger in my face. 'You're a good student, Warren, but you're barking up the wrong tree here. Words and pictures are two different languages. They operate from completely different parts of the brain, and shouldn't be combined.' I left his office feeling like I'd been given a mission in life. And for better or worse I've been combining writing and picture-making ever since." The drawing above, is from the secret stack Warren showed his painting teacher.
A few postcards, doodles—from 1960s and on up—that hint at a juncture between writing and drawing.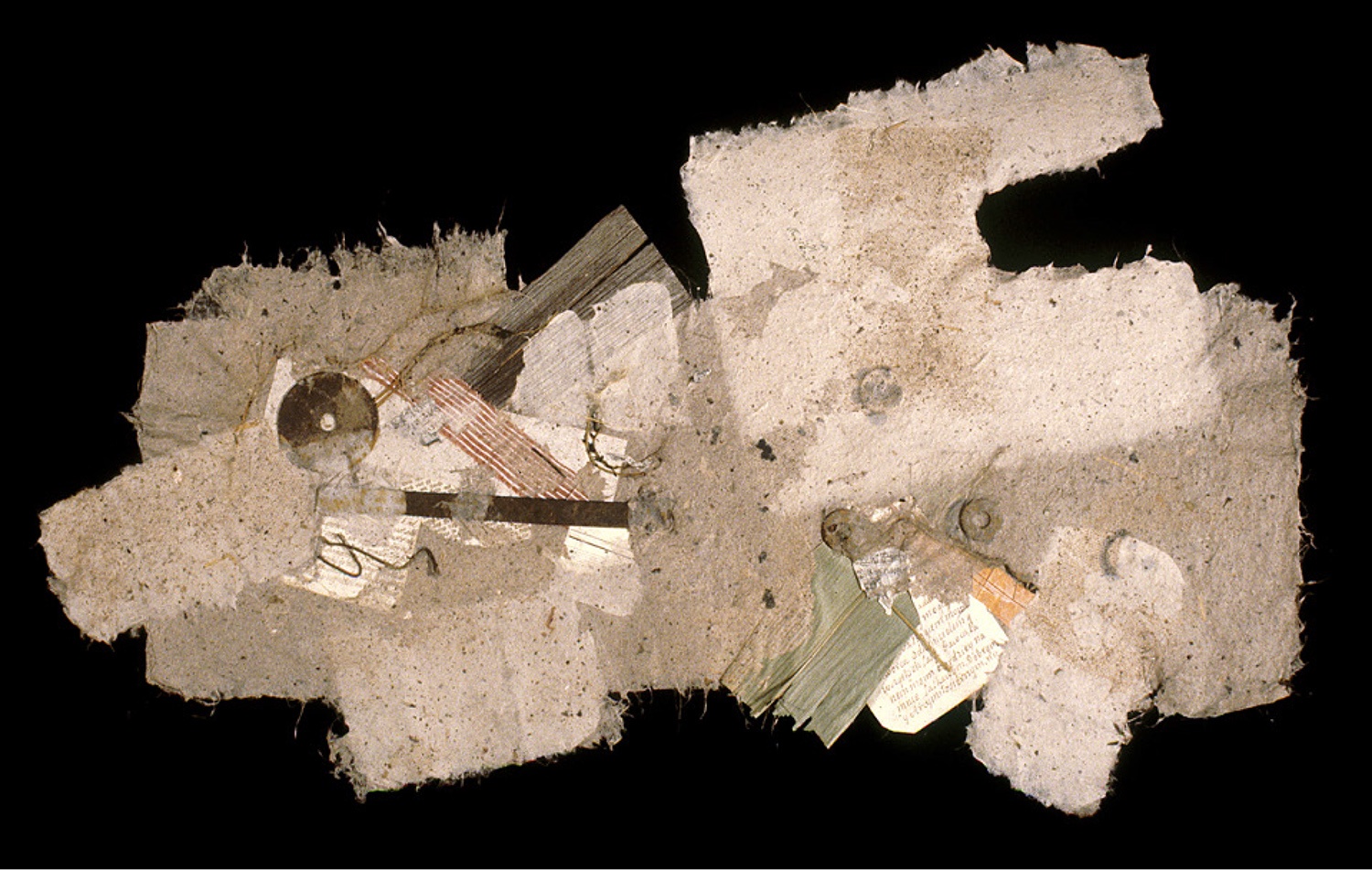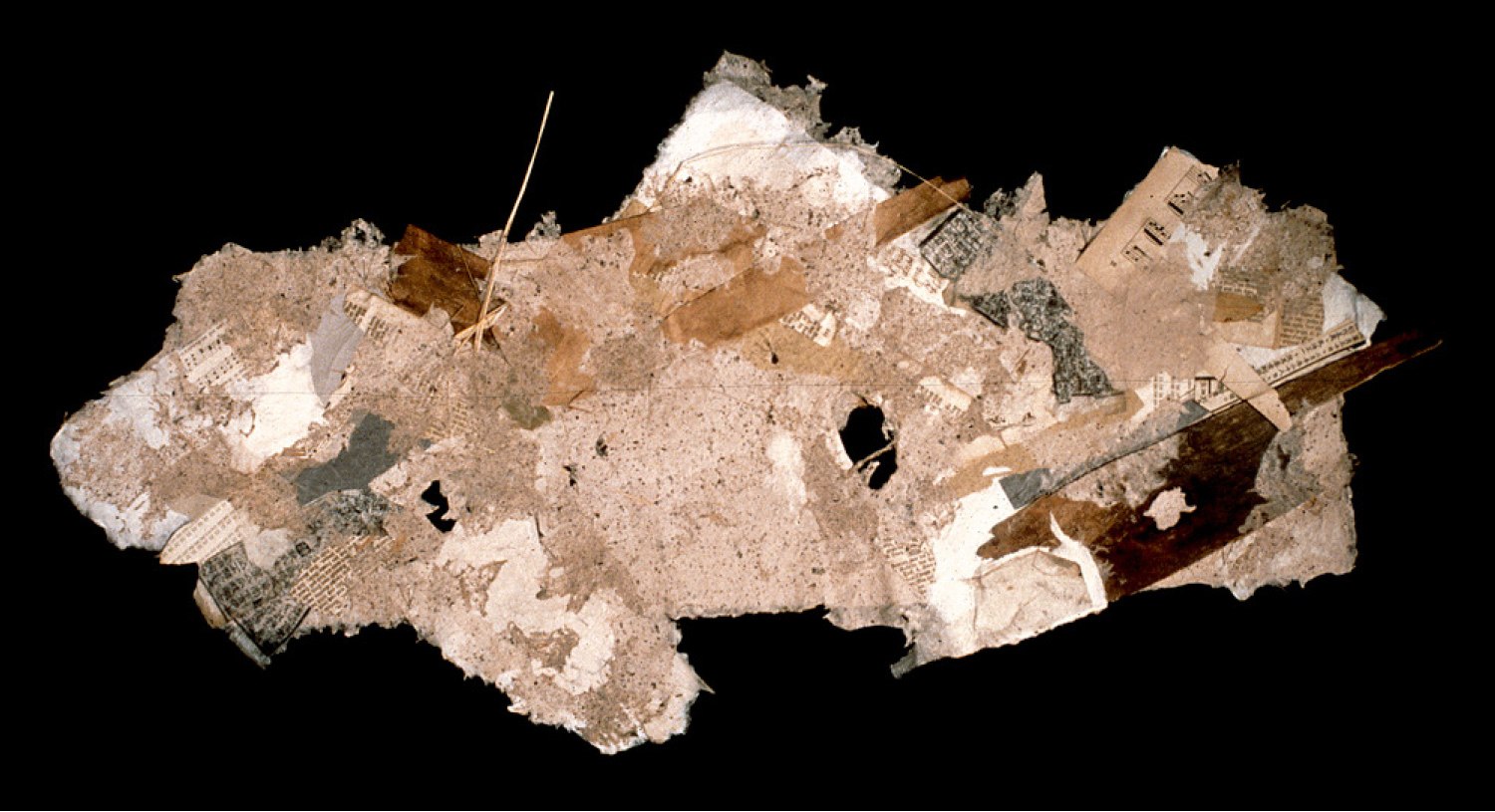 Two handmade paper pieces from the "Rhapsotea" suite," 1979.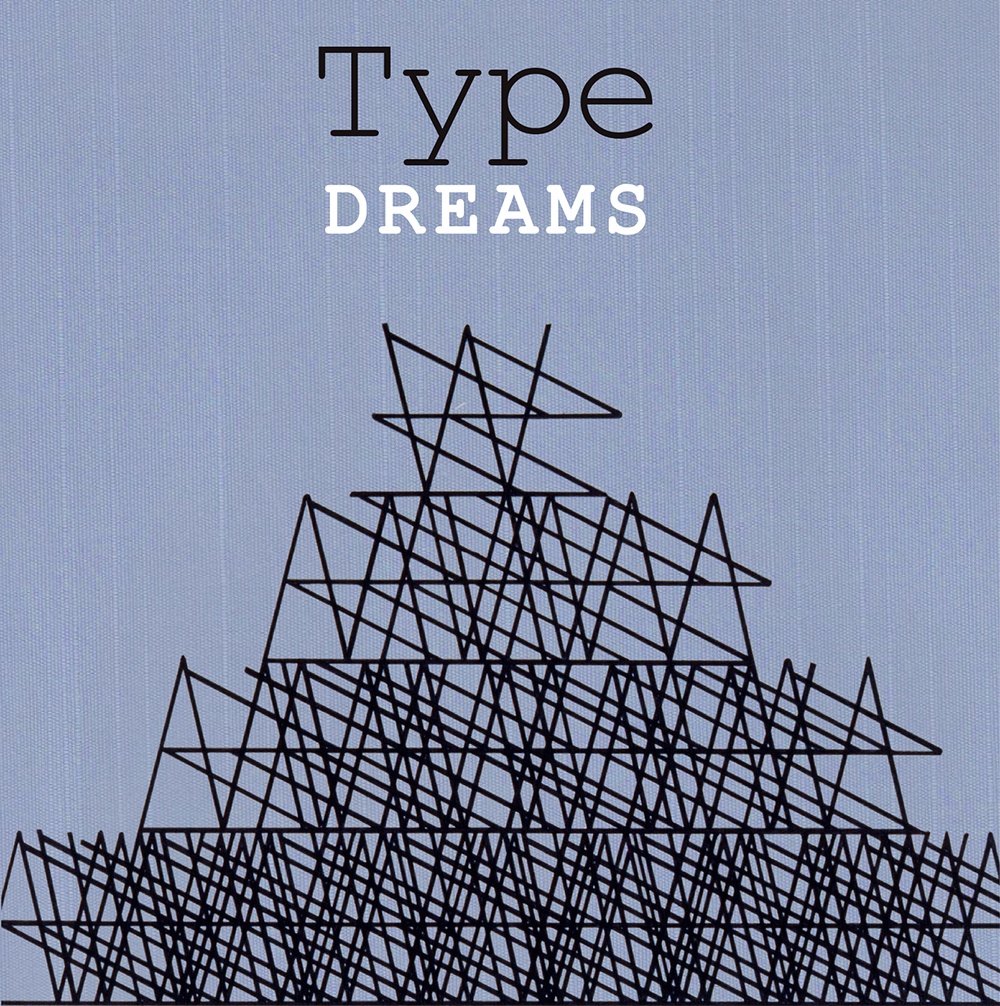 Hand-lettered, one of a kind alphabet book, 1977. Twelve inch square leaves in clamshell box. Each composition based on a different typographic character Lehrer found in his first type specimen book.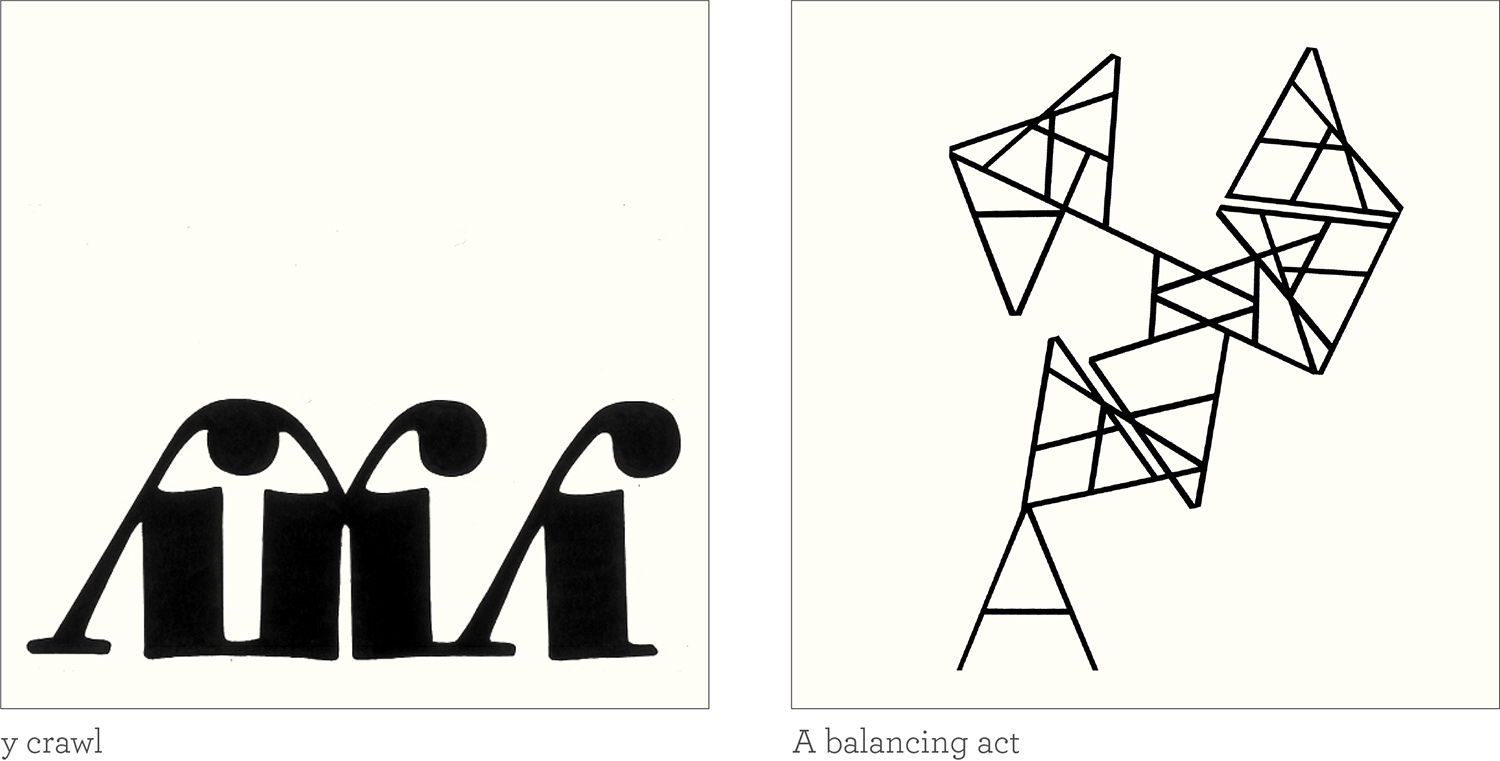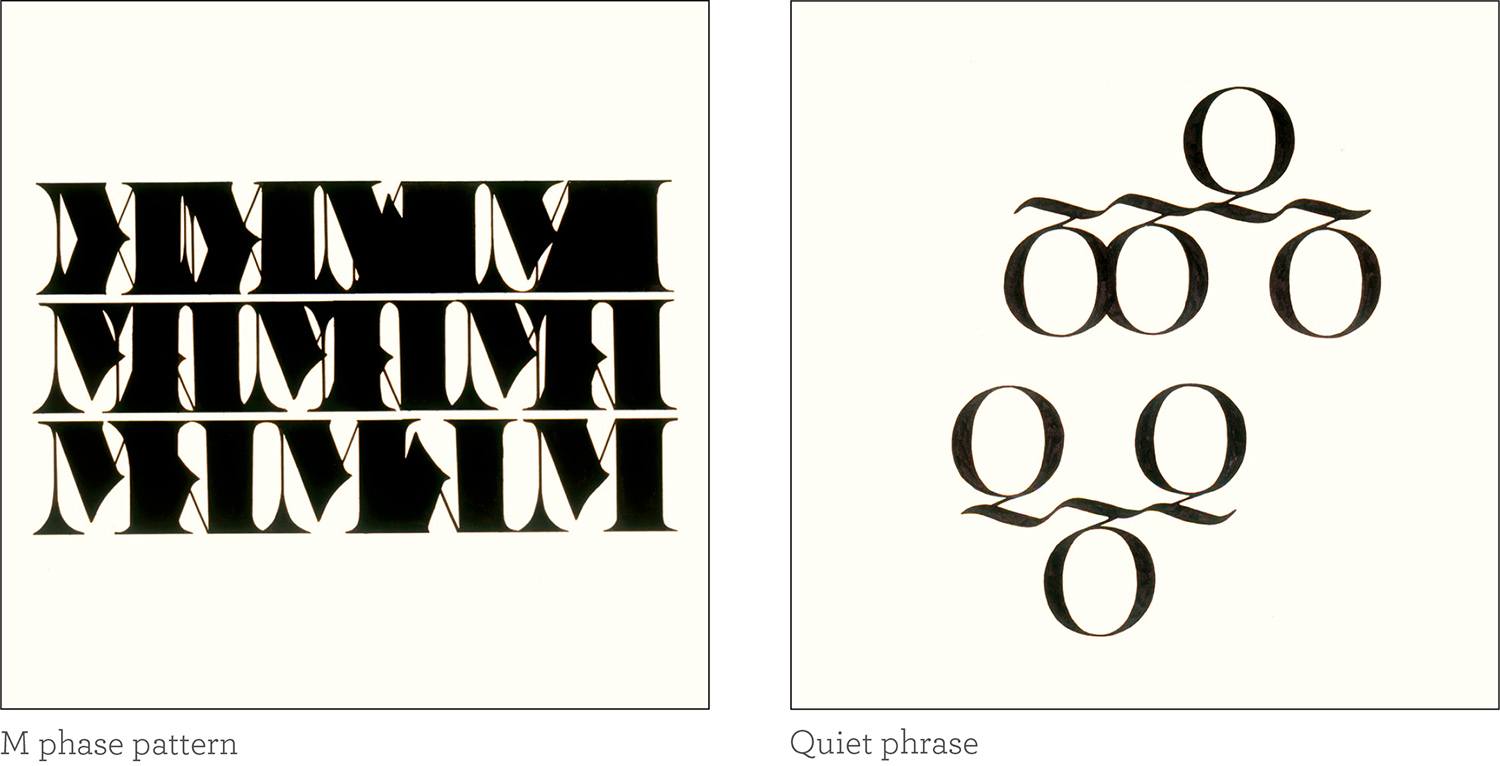 Two pages from limited edition letterpress printed book, Willow Weep, Don't, 1978. Printed in two colors on mylar. 18"x30" x 10 pages. One of a series of books where Lehrer combined two songs (now known as mashup) in various typographic arrangements, on transluscent mylar. Willow Weep, Don't, combined the lyrics of Willow Weep for Me, a song made famous by Billy Holiday, with Don't Weep for the Lady, a song written about Lady Day, after she died. These books are no longer available for sale.
Assemblage/painting. Made sometime in the early 1980s.
Oems, 1978. One of a kind altered book of oems made by cutting into a book of poems by Frederick Lawrence Kramer.