Written and designed by Warren Lehrer.
Published 1983 by Visual Studies Workshop Press and EarSay Books.
Original music composed by Warren Lehrer and Vince Luti. Lettering by Jan Baker.
8.5 x 12" x 152 pages. Printed via offset lithography at the Visual Studies Workshop in Rochester, NY,
in two colors, black and gray, on Mohawk Superfine, an acid-free paper. Published in two editions:
hardcover with dustjacket, and a boxed edition, bound quarter cloth and paper over boards.
Both smythe sewn.
i mean you know is a book to be read quietly alone. It also functions as a score for a performance. The book/play takes place within a few hours of one day inside the minds of seven characters who co-inhabit the same building. This musical/theatrical setting juxtaposes interior narratives of disparate characters into various arrangements: solo, duo, trio, quartet, sextet, and septet. The characters are: Sasha, the artist; Violone, who is confined to a wheelchair and speaks through her violin; Myron, the mystic guilt-ridden millionaire; Ace Monroe, a British-born radio talk show host; Little Tracy, the toddler; Angelica, an African-American house painter and mother; and Trombonio, who speaks only through his trombone. Published in 1983, i mean you know further developed Lehrer's interest in prismatic characters, musical structures, and his approach to using typography as a means of creating psycho/acoustic translations of speech and thought on the printed page. This book/performance score celebrates those synaptic gaps and utterances between thoughts and speech that bridge our sometimes imperfect search for meaning (i mean) and a desire to connect with others (you know).
This is the one vintage limited edition book of Lehrer's still available at affordable prices.
ISBN-10: 0898220351     ISBN-13: 978-0898220353
BUY NOW i mean you know Deluxe Edition Boxed $110 plus shipping
BUY NOW i mean you know Hardcover with dustjacket $50  plus shipping
---
sample spreads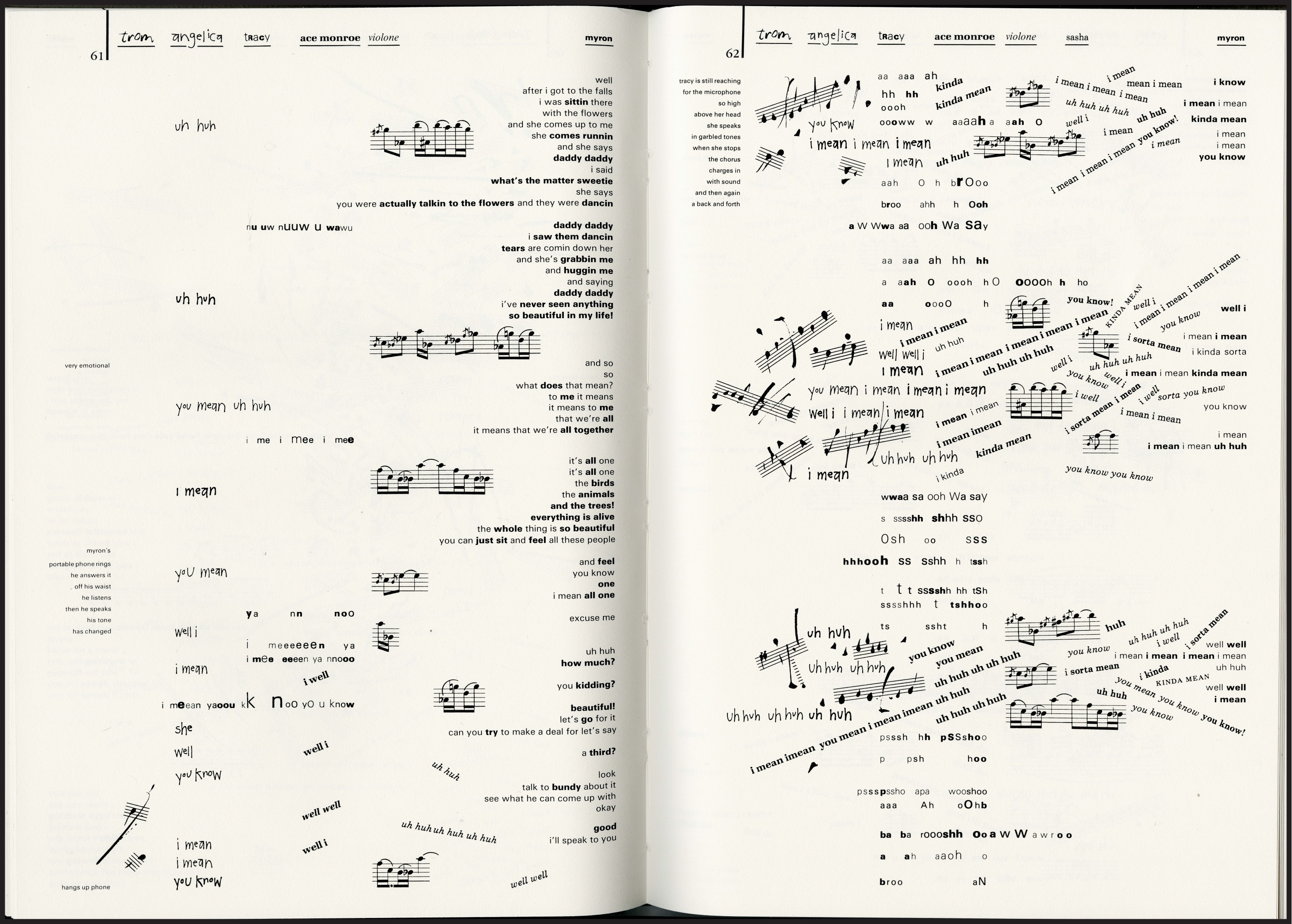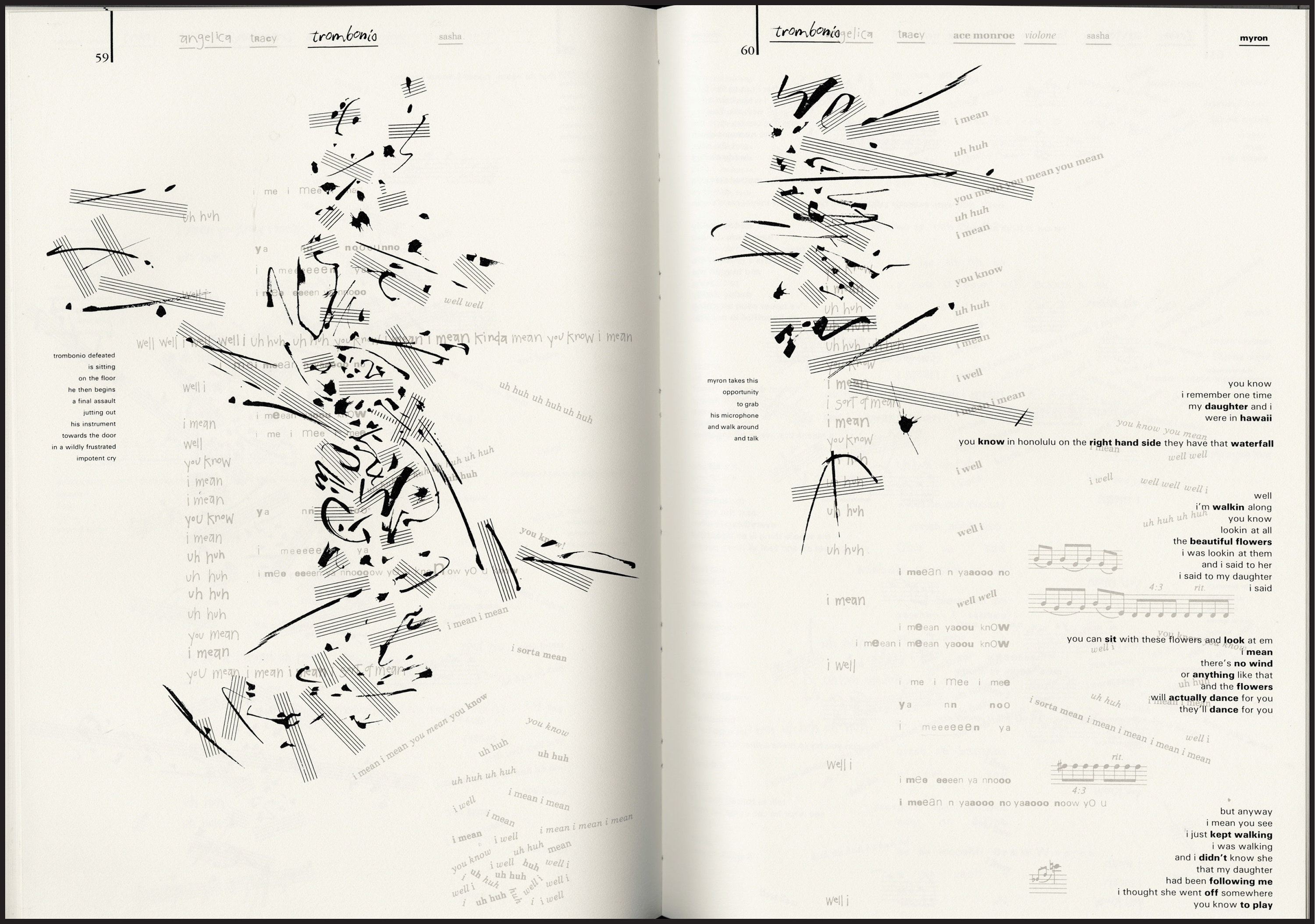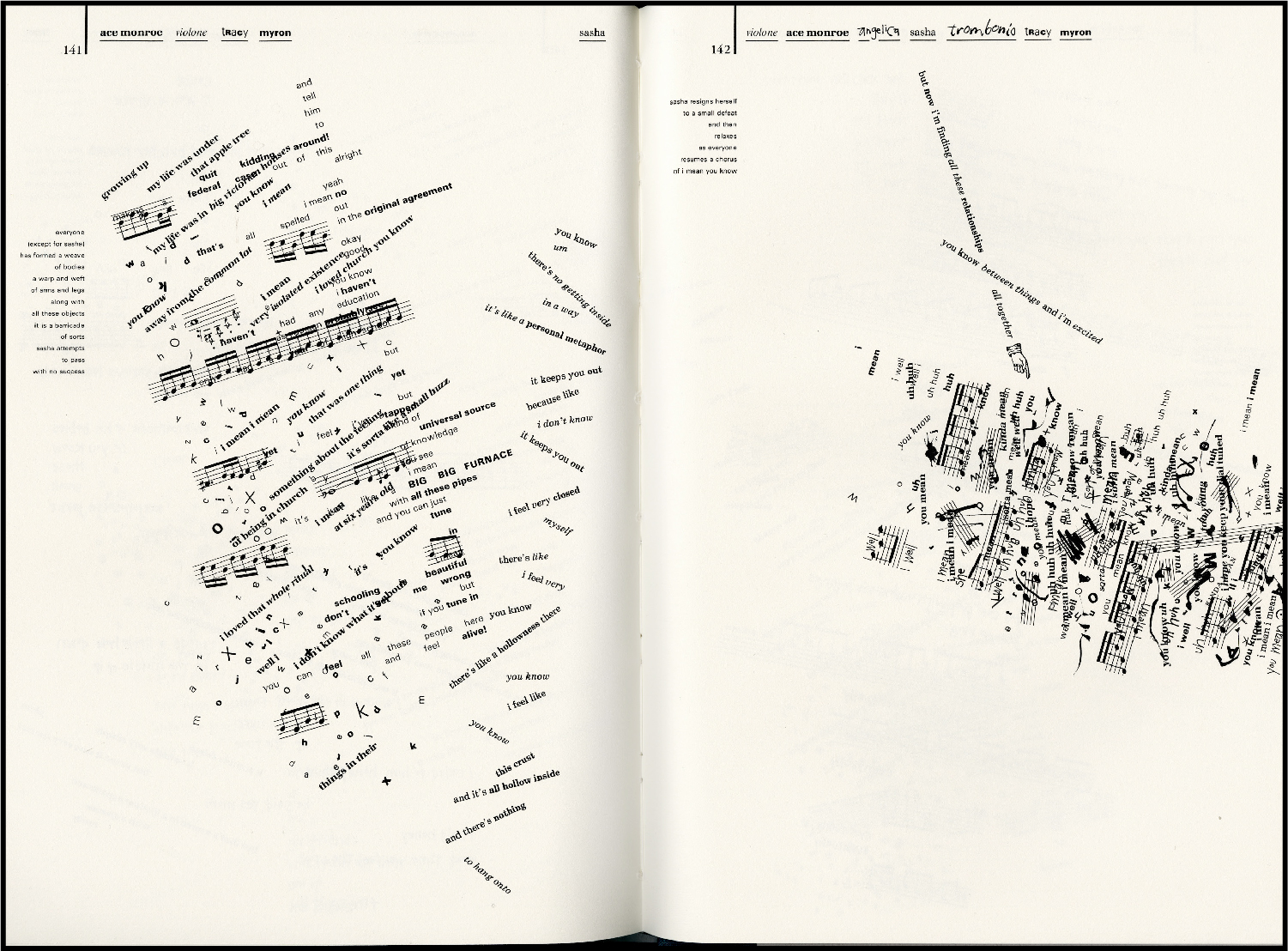 ---
A few page details